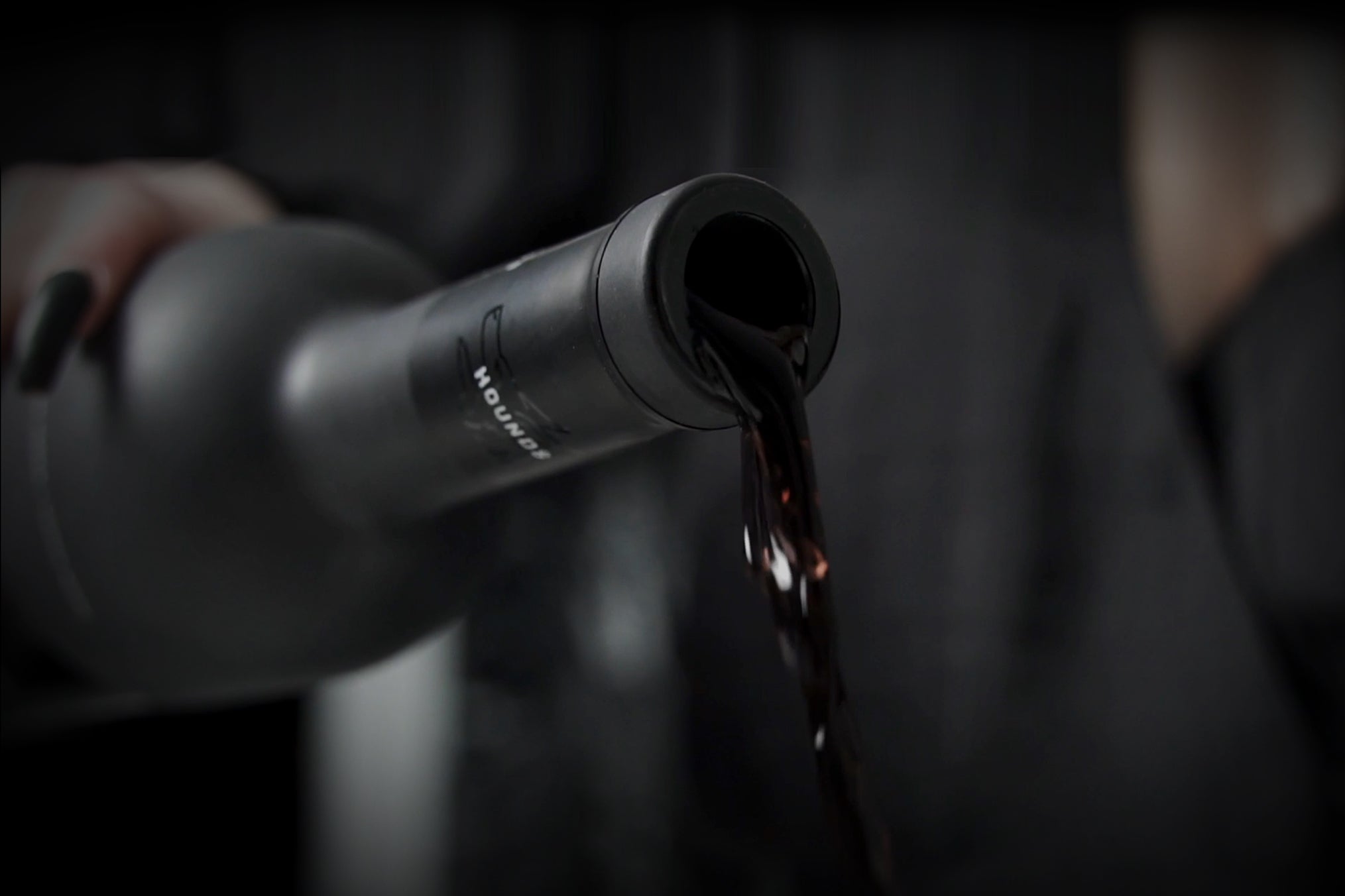 The Leading Black Vodka
In North America
The innovative infusion of Fulvic trace minerals, gives Hounds its distinct black colour. Our premium spirit is carbon filtered and blended with our proprietary formula of Fulvic trace minerals and humines.
MADE IN CANADA
TRIPLE DISTILLED
TWICE FILTERED
SMOOTH FINISH
Shop Now
Confident. Smooth. Mysterious.
For The Curious Spirit.
The Hounds Story started with a simple idea: Create a vodka with a clean taste, a smooth finish and a twist – the colour black.
Through a proprietary formula of fulvic minerals and humic acid infusion, the normally clear vodka liquid is made pure black in colour and is given a velvety finish that can be enjoyed on ice or in a cocktail.
Made In North America.
Backed by 30 years of expertise in the spirits industry, Hounds is the key ingredient for the innovative mixologist or at-home bartender who seeks a creative edge.
A made-in-Canada story, Hounds is an industry game changer. Confident. Smooth. Mysterious. Hounds Vodka is the new black.
An Instant Conversation Starter
Etiam volutpat gravida odio, finibus tincidunt odio tempor id. Nullam mollis dui lobortis, sagittis magna non, pharetra turpis. Nulla vestibulum gravida risus, sit amet sodales lorem malesuada vel. Aenean porta nec odio ut interdum. Ut pharetra porttitor neque. Maecenas a suscipit velit, vitae elementum lectus. In lectus leo, ullamcorper ut egestas eget, congue vitae dolor.
True Spirited Taste
Crafted for Party Fun
Crafting your Senses
More Premium Taste
A Tropical Stills
Pleasure Full of Can
Perspective of Happiness
Taste the Adventure
Flavour of Finest Moments